To remove files from your G Cloud backup and prevent them from being uploaded again, here is how to do so.
Open the G Cloud app on your smartphone.
On the main screen, you will see all the media files that are backed up. You can long-press on any file to select it → Tap the Delete icon .
You can also tap the Filter icon → All Devices → Tap the name of the device which you need to delete from its backup → Proceed to look for the files, folders, or categories (such as Contacts, Call log, etc.) you need to delete and delete them by also tapping the Delete icon .
Once you hit the Delete icon

, a request will be transmitted to the G Cloud servers. Subsequently, you will receive a notification indicating that your request is being processed. Tap the Confirm button, and the data will be permanently erased over time.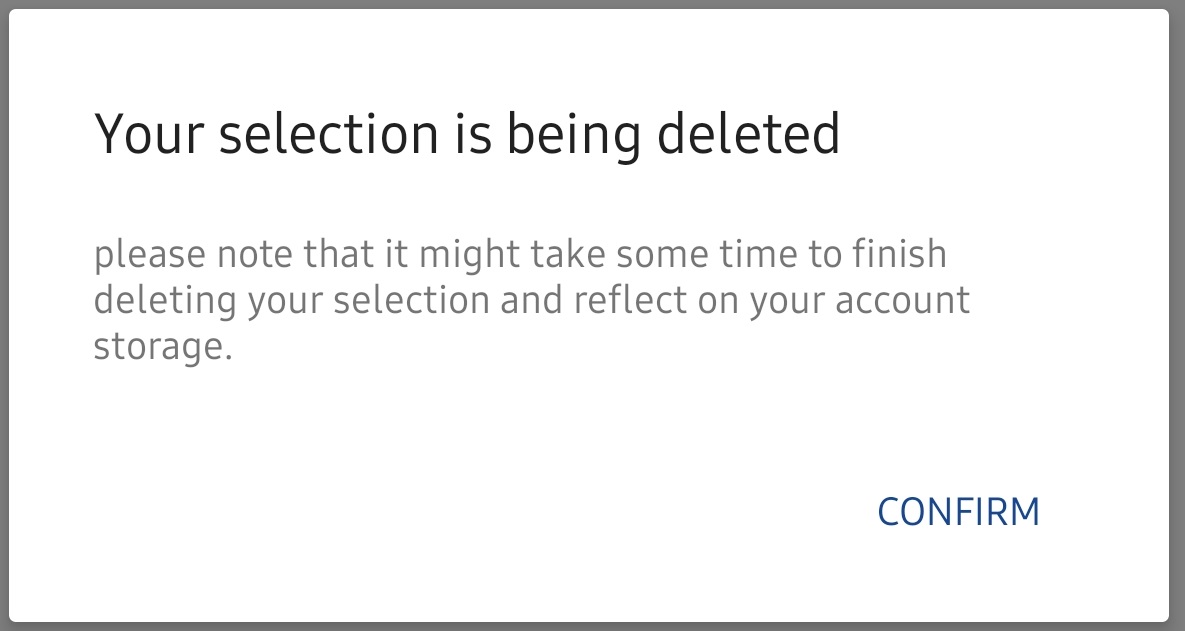 Open the G Cloud app on your smartphone.
Tap the menu icon in the upper left corner.
Tap Delete Backed up Files.
Choose the category you want to delete data from.
Mark the data you want to delete.
Tap Delete.
Tap OK.
You can view and delete your data at any time by going to https://gcloud.genie9.com/Account/Login
Log in to your G Cloud account using the method you used when you created the account. (Email, phone number, Google+ or Facebook)
Select the device to view its backup.
Select the category to view its data.
Select the data you want to get rid of → Click the Delete icon.
Warning! The delete action is permanent and cannot be undone. Once you delete photos, videos, music files, or documents from the backup, G Cloud will not back up the deleted files anymore. The only way to force G Cloud to back up the deleted data again is to start over with a completely new G Cloud account.